While constantly expanding our repertoire, we are currently proposing the following programmes: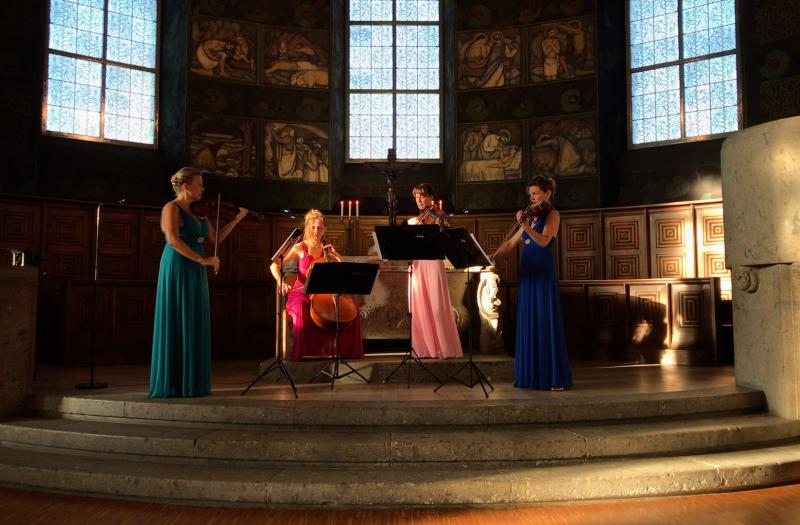 "Four on tour for culture"
To be on tour in the present situation? Impossible ...? ... possible.
Four unbending musicians have decided to remain active, even during lockdown. And, by way of their art, to spread enthusiasm among young and old.
The Ladystrings are presenting their new concept:
"Follow-us!-concert: Four on tour for culture"
This concept entails a sequence of small but exquisite concerts of about 30 minutes each, one following the other in different locations. So the public is invited to proceed from one mini-event to the next, following the four "Ladies" from one church to another, from one square to the next, each concert also standing for itself as a complete performance. 
Which consists in colourful excerpts from existing "Ladystrings"-programmes: juggling with different genres and hopping across strings, fiddling with power and pizzicato, usually with a wink of the eye and the heart of music in the right place, classical without borders, and always a great surprise.
Concept : Ladystrings
Funded by the Ministry of Research, Education and the Arts Baden-Württemberg.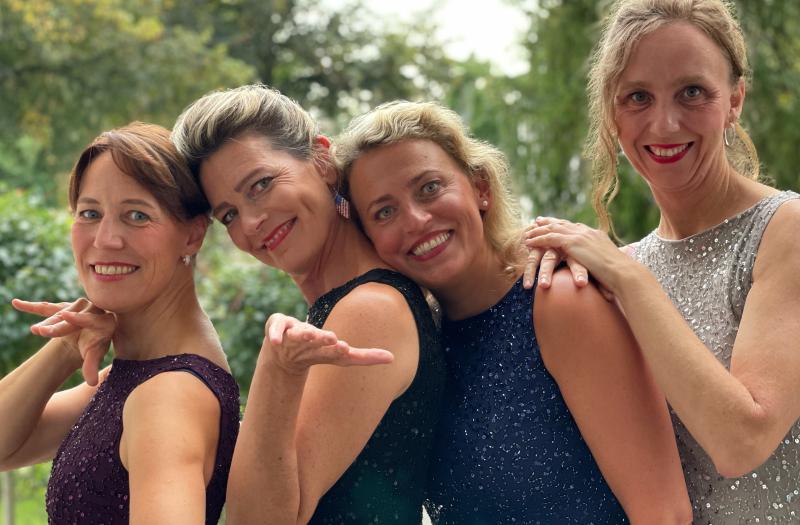 "Welcome to America!"
America!
The land of unlimited possibilities? Even more – an entire continent full of music which could hardly be more diverse and exciting.
Antonin Dvořák already dared throwing a guidepost bridge from the Old to the New World with his "American String Quartet". The Ladystrings are casting a light on the immense musical variety of this continent, popular or- as yet- unknown: from Dvořák's String Quartet to Minimal Music (Philip Glass), from film music to original pieces of Jazz.
What's more: the Ladies allow themselves a skip across to South America: Nothing better than music to convey its exuberant vitality- Samba, Cha-Cha-Cha, and, of course, the incomparable Tango in all its ramifications.
The Ladystrings handle all these different styles with absolute professionality. But they wouldn't be true to themselves, would they not colour the programme with their fine and original sense of humour.
Concept: Ladystrings
Stage management: Ruth von Chelius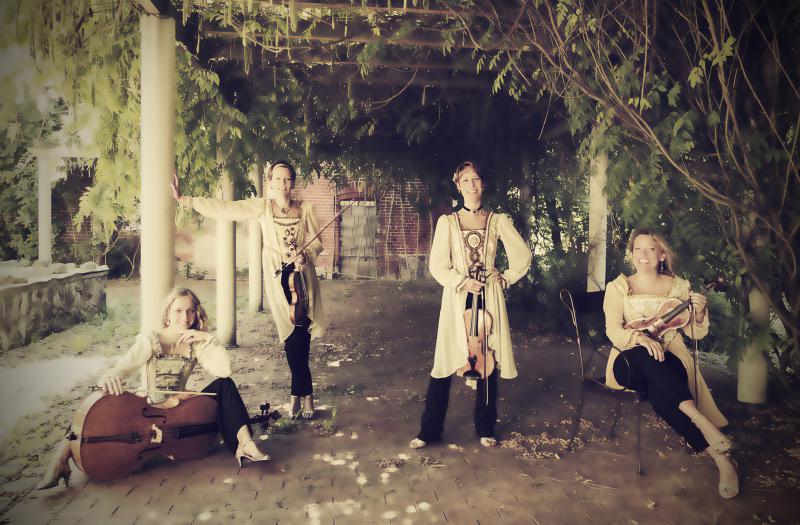 "Wolfgang Amadé – A little Mozart-Revue"
Mozart? Well known, you might think. But how familiar are you really with him?
For the Ladystrings Mozart's compositions are the essence of pure beauty, perfect harmony. Maybe they are the most often performed, best loved music of the world.
In their programme "Wolfgang Amadé – A little Mozart-Revue" the Ladystrings are tracing the manylayered phenomenon of Mozart. Performing carefully chosen pieces of music and reflecting on work and creator, they are persueing the question of "what does Mozart mean in our days", and how to approach him and his music. Looking with love and humour at the exceptional person Mozart – who in his turn was always good for a joke –, they dare going beyond the known clichees, discovering interesting links to our own time.
Concept: Ladystrings
Stage management: Ruth von Chelius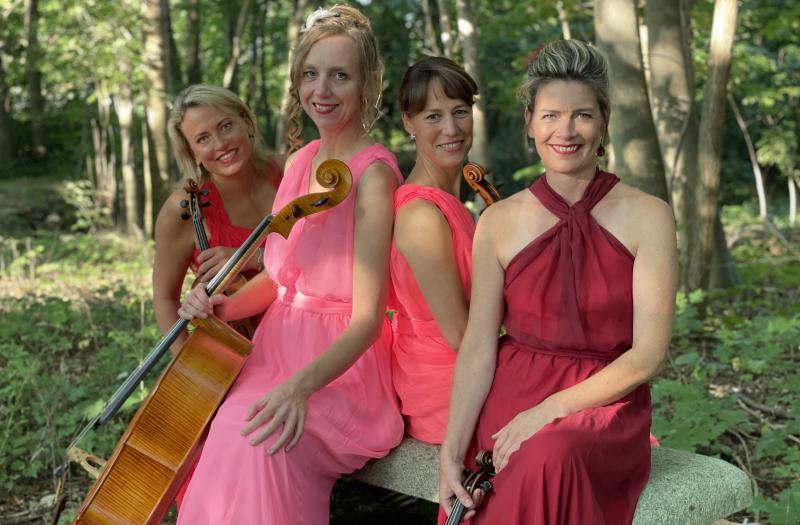 "#Beethoven – A Classic-Revue"
The "immortal lover" in the famous letter and the nameless woman at Beethoven's deathbed ...; both still puzzle researchers today. Reason enough for the Ladystrings to approach Ludwig van Beethoven in their own way.
They ask themselves what it is about his music that still attracts musicians of all genres and times to his compositions.
They make references to the environment of the time, to similar characters and show how Beethoven is lived and heard today.
With humour and affection, they give self-deprecating insights into the life and work of the great composer and what unrestricted value his compositions still have today.
Beethoven's works carry into the future: for his anniversary in 2020, the Ladystrings will perform the world premiere of the commissioned work 'Beethoven Takes Five' by Aleksey Igudesman, himself an internationally renowned musician and composer.
Classical music without boundaries - classically progressive!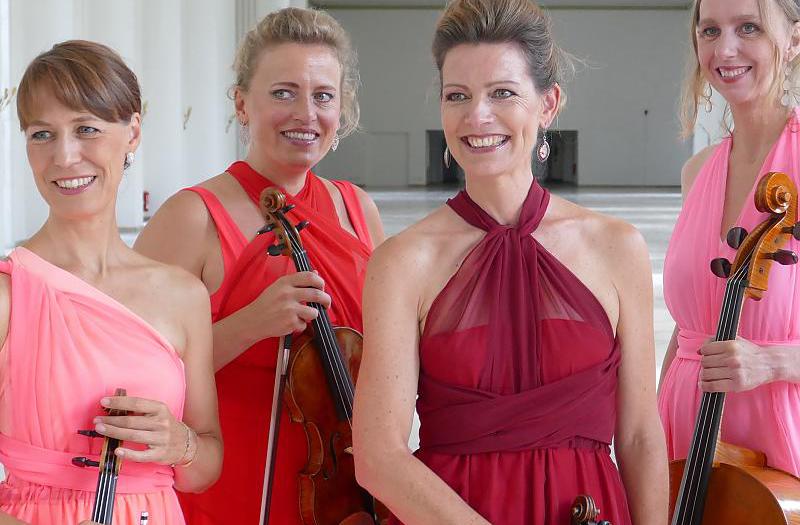 "The Jubilee-Revue"
In 2019 the Ladystrings are celebrating their 10th anniversary of stage-performing with a uniquely many-facetted programme: the most beloved pieces of both the audience and the Ladies from all of their repertoire strung together in one performance, piquantly spiced with true stories from the quartet's memories, notions on the reception of music and music  from all of the epochs - looked at with love and humour and presented with virtuosity.
Concept: Ladystrings
Stage management: Wolfgang Kammer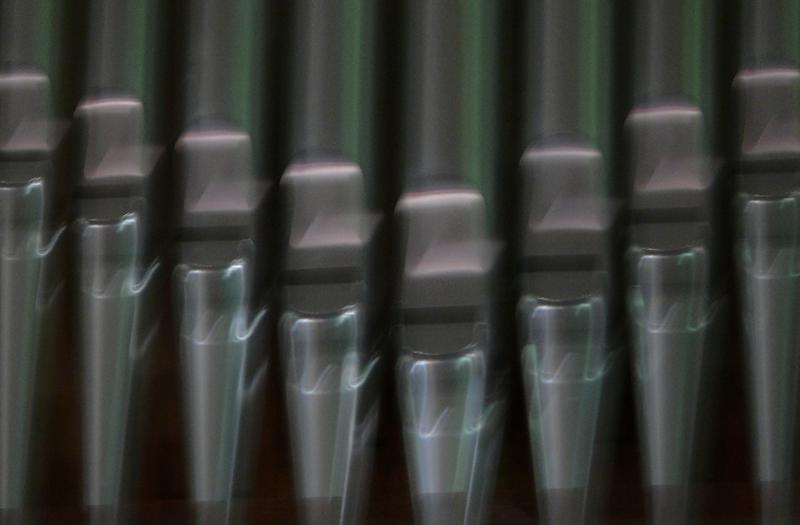 "Mini (mal) Bach"
The famous English Car and the Great Master of Baroque – how does that match? This programme was put together specifically for the Music Festival Stuttgart of the International Bach Academy, with the purpose of enspiring friends of classical music in a setting atypical for a concert of this sort, as well as anyone attracted by the extraordinary location. This evening's programme is musically as diverse as the manycoloured variety of the Minis, beginning with Johann Sebastian Bach and ending .... Who knows where? Be ready for a surprise!
Concept: Charlotte Balle, Lisa Barry
Stage management: Wolfgang Kammer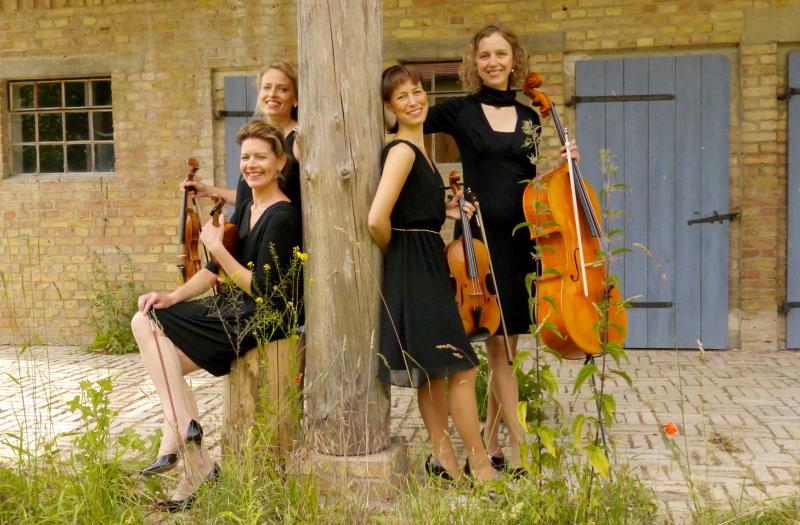 "Bach & Bounty"
From the Life of a String Quartet
With the song "Bei mir bist Du schön" the Ladies pay hommage to the sort of music which for them means "tayrer fun gelt" ("worth more than money"), as explained by the lyrics of this song. Love of music is not limited to one specific style. It includes classics as well as contemporaneous, heavenly Baroque as well as Heavy Metal- and all of this performed with a twinkle in the eye, and accentuated by optical variety.
Love of music is the connecting thread among the Ladies. Even if there is a dispute – as in "Divorce" by Fazil Say – they always return to harmony – without words – by ways of music.
Concept: Ladystrings
Stage management: Wolfgang Kammer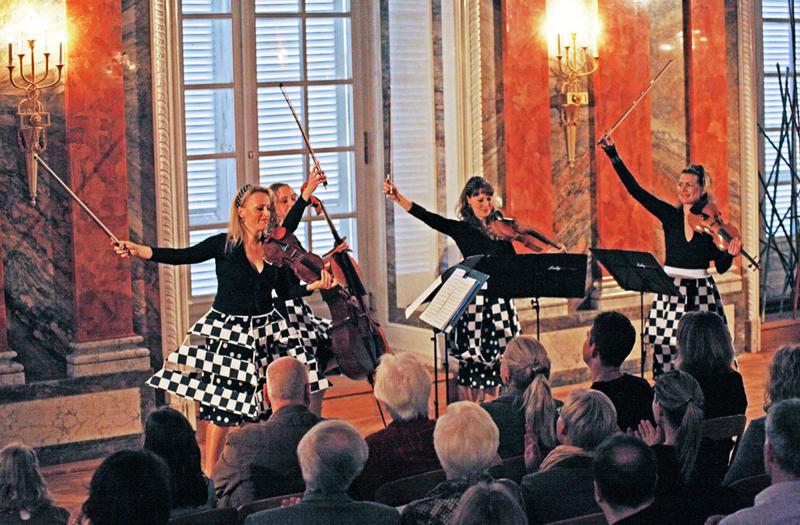 "PLAYING WITH DADA – PRO-VOCATIONS
"
LADYSTRINGS & JO
Quartet compositions, Evergreens, Nevergreens and own arrangements. Excerpts from "Ursonate" of Kurt Schwitters (recited, performed and played), "Anna Blume", "Proclamation of the central office of Dada" and other texts are being combined musically and put on stage, made audible and visible at times simultaneously, or each one standing for itself.
Stage management and speaker: Hans-Joachim Mattke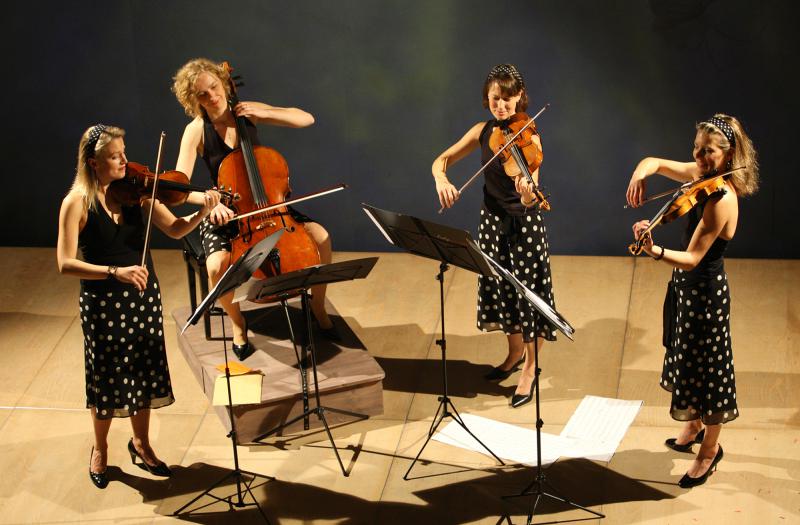 "DAS GIBT'S NUR EINMAL"
(famous German popular song of the twenties)
A different type of concert: a baroque frame, much variety, the artist lady as a human being, and all that on the highest level. From "espressivo" via "grazioso" to "dolce" and "energico": all this music is played by passionate crossers of frontiers. The Ladystrings are enhancing with virtousity, mellowness and irony quartet literature of  baroque, classical and romantic times as well as Jazz, Rock and Pop of our days, and popular tunes from the twenties and thirties.
Dramaturgy: Andrea Haupt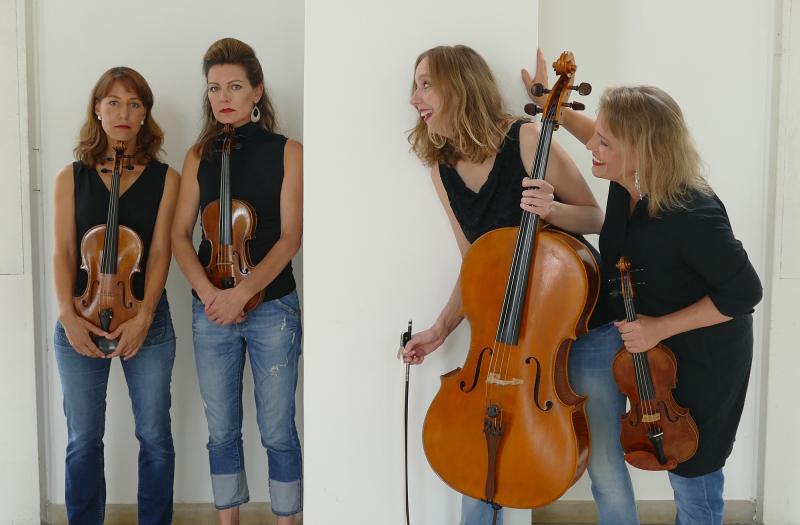 CONCERT FOR CHILDREN "A QUARTET'S PRANKS"
"What is a string quartet? Do they play pranks?" (In German language a play on the homonyms "Streicher" and "Streiche"). Maybe. We know for certain that there is music by old masters like Mozart and Haydn. But musicians of our days also write music and often compose for a string quartet. You would never imagine what sort of sounds can come from a violin or a violoncello! Be prepared for surprises! But if old compositions or modern ones- at times this concert becomes so inspiring that you will want to dance along. Let's go- movement and sounds of the public will be an important part of the concert.
Moderation: Christian Zech